Do you need a compassionate, connecting, and safe environment to recover your confidence following a trauma or injury?
Are you struggling to overcome obstacles or setbacks with chronic pain?
Dynamic's Recovery programme is designed specifically for individuals who have recent or historic injuries to rehabilitate. Through our thorough screening process, we scan your body for any weakness, tension, and tightness then together we can find a way back to recovery and self-care.
Fully recover from injuries, aches, and pains
Conquer your structural or postural issues
Overcome fears and break free from anxiety, stress, and tension
Increased confidence and self-esteem levels
Thorough initial assessment and regular progress reviews
Connect and build rapport with our unique trusted coaches
Make rehabilitation fun!
On-going tracking and support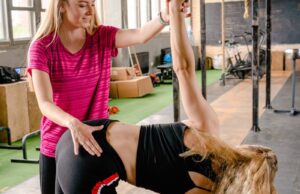 Once you've recovered full and regained your confidence in movement and self-care, you may want to move onto our Care Programme to elevate your levels of fitness and performance.