Do you need structure and a work-life balance to build healthy foundations?
Dynamic's Care programme creates an all-round mind and body routine for maximum health benefits.
Trust our mindful coaches to slow you down and open your eyes to a more free life, body and mind. We show you that 75% effort can be good enough and we set boundaries to regain your personal power, focus, and pride. We find a route back to success, creativity, and freedom with our functional exercises sessions and structured programming.
Learn how to relax your body and mind
Coaching sessions tailored to you and level of ability
Fun and enjoyable exercise methods and activities
Thorough initial assessment and regular progress reviews
Additional nutritional tips and workouts to complement your coaching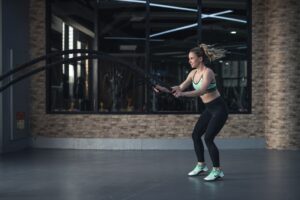 Once you've built those solid foundations, you may want to move onto our Elite Programme to achieve maximum output and performance.