Do you want to reach your peak level of output and performance?
Dynamic Elite pushes aspiring athletes to achieve their maximum performance through our high-impact and intensity sessions designed specifically to improve all components of fitness.
Challenge yourself
Reach the peak of your physical, functional, and sporting performance
Continuous goal setting, tracking, and achievement
Challenge all components of fitness including the body's composition, agility, balance, coordination, cardio endurance, flexibility, muscular strength, muscular endurance, power, speed, and reaction time
Build confidence and self-belief and a desire to push through what you thought was possible
Performance specific nutritional advice, guidance, and support
Additional support and workouts to complement your coaching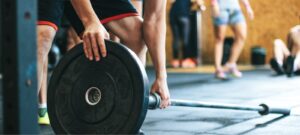 Our elite programme truly is the physical peak of the capability of the human body, but we can't always be at the complete peak – life happens! If you find an injury, illness or trauma, then we have our Dynamic Recovery and Dynamic Care programmes to work back up to full fitness once again.