Our sessions take place at the Performance Fitness Centre in Sunderland. This is a top-class fitness facility with everything on offer for any individual needs.
The gym is over 6,000 sq. ft. and offers the best training equipment available. The selection and variety of weight training and fitness machines are simply phenomenal!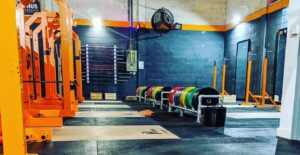 The studio offers space to stretch off and get stuck into some functional fitness. Will you bang the battle ropes? Tackle the tyre? Push the Prowler? All these exercises keep the body fit and mind active. This is a core element of our training schedules to work in the functional aspect.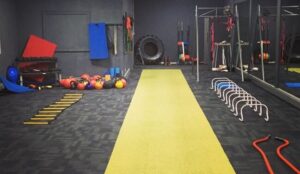 We are able to isolate one specific muscle if need be. This setup is impossible to achieve in a home environment. All the equipment is regularly serviced and kept in top-notch condition which means all you have to worry about is turning up with a positive mindset!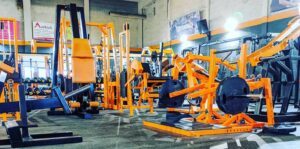 The final aspect is the cardio-vascular machines. There is a wide range of machines on offer with the typical treadmill and rowing machines, but also the non-typical stair climber and ski-machine which is great to build upper body endurance.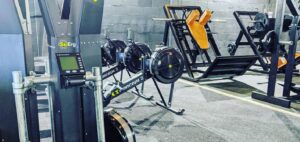 When your training session is over you can cool off in the shower room then relax and enjoy a freshly made Flat White coffee in the seating area…but remember, you can't out-train a bad diet so watch out for those tempting chocolate treats!